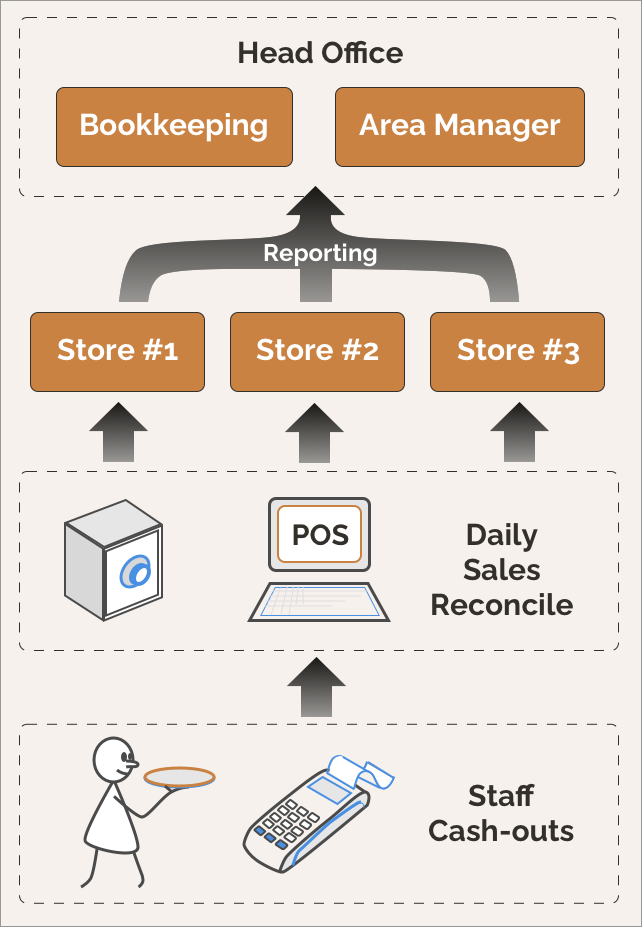 As a Bookkeeper for multiple restaurants, BlackFox has simplified my job in multiple ways. The ease of receiving daily sales reports that are accurate and on time is refreshing. Sales, payments, and expenses all on one simple report makes it fast and efficient to enter into any accounting software. Mistakes have decreased enormously and our General Managers are spending half the time they used to dealing with cash outs. This has been a game changer for our restaurants.
Shannon Sproxton
Area Accounting Manager
OJ's and State & Main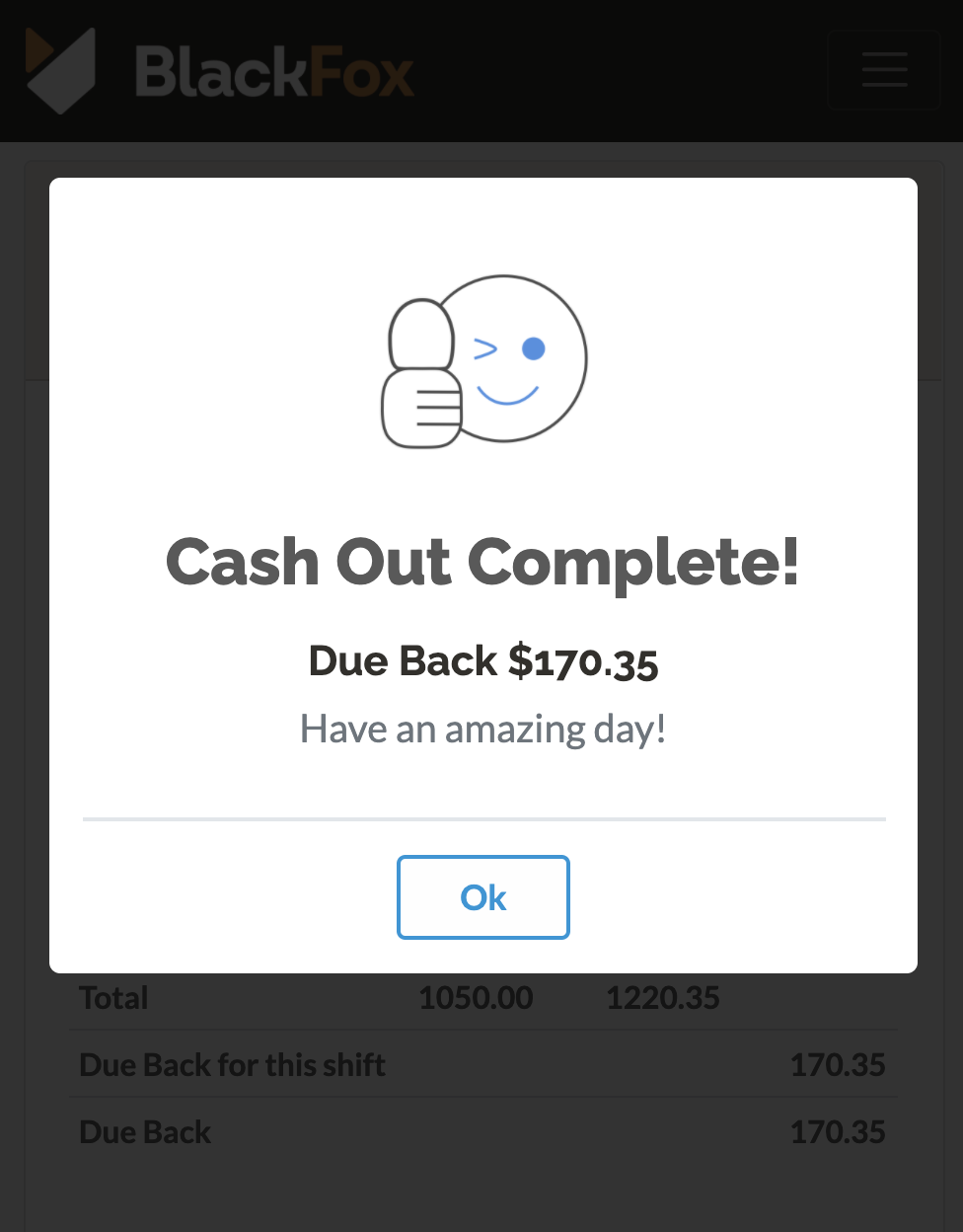 I wish I had BlackFox when I was a Server. As a manger, it is a huge benefit to be able to go back into the history of cash-outs with a server in a clear way, and staff like that they can see if their cash-outs have been changed and why.
Dylan Roussel
General Manager
Belly of the Bison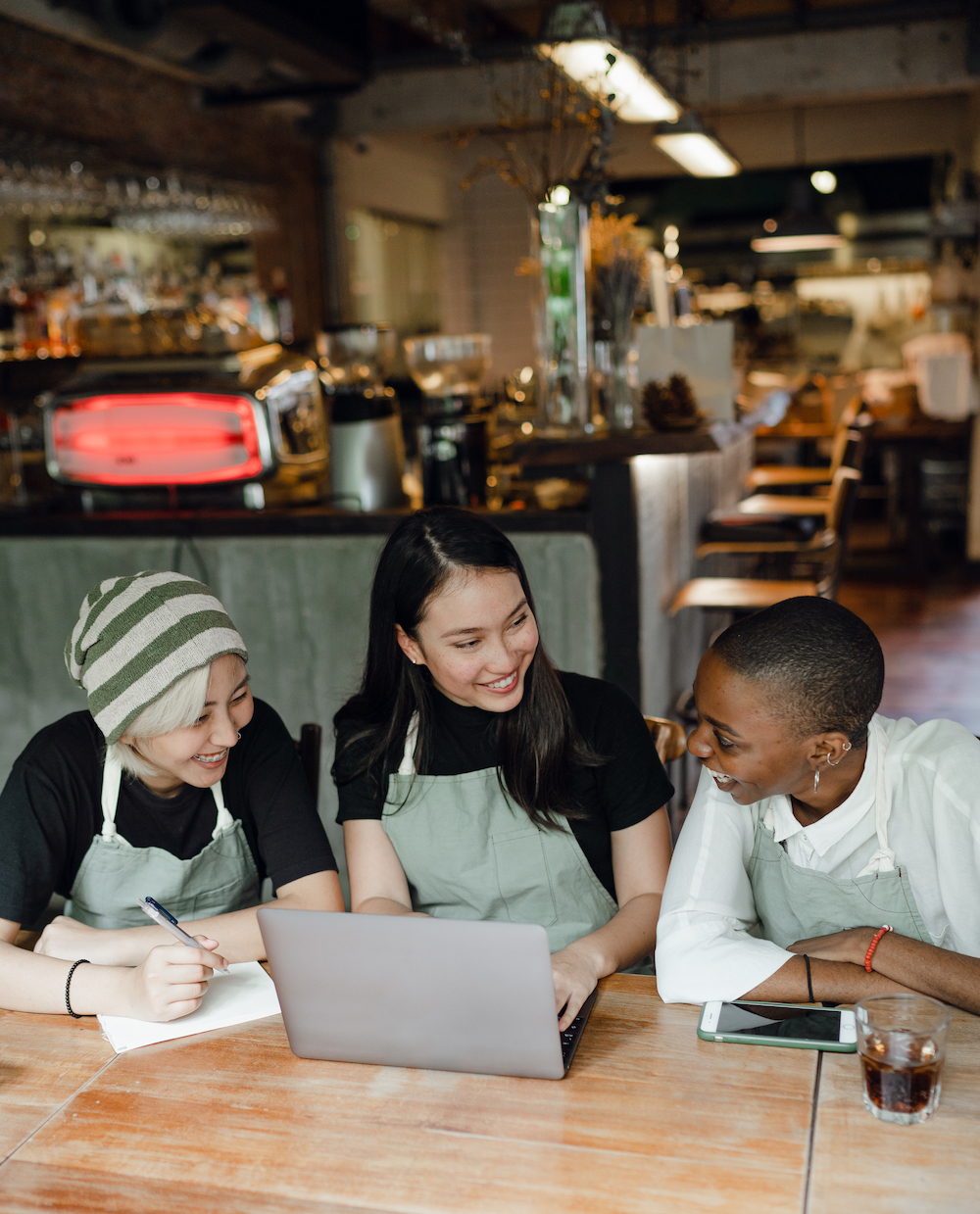 BlackFox has been great for trouble shooting mistakes. It walks you through the cash process so simply that training someone on it takes no time at all. Great piece of technology!
Jamie Ferland
Managing Partner
Original Joe's - Oxford Park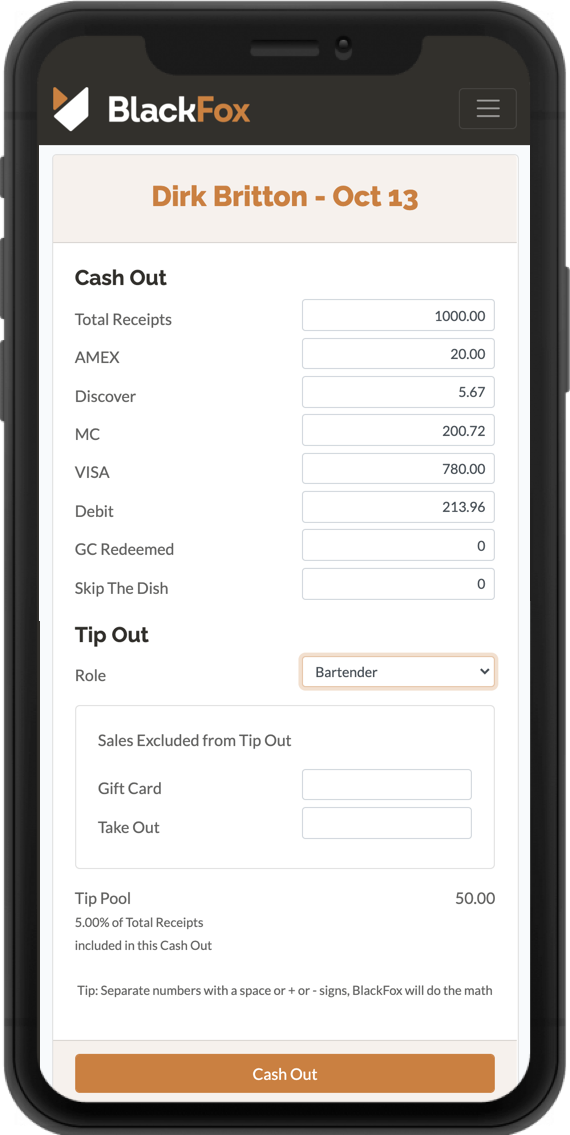 BlackFox has revolutionized our cash processes. Cash was a 45-minute process but is down to 15-minutes, giving our leaders 3.5 extra hours a week to support our team without crashing labor, with how volatile sales have been this year that is extremely valuable. BlackFox has allowed us to manage due backs, tip outs and cash expenses in a more transparent way with our team which gives me peace of mind. Training has become simpler in all aspects from closing cash each day to individual cash-outs and being able to complete it on a mobile device is so simple. BlackFox has added up to a big impact.
Clint Schmidt
Managing Partner
Original Joe's - The Grange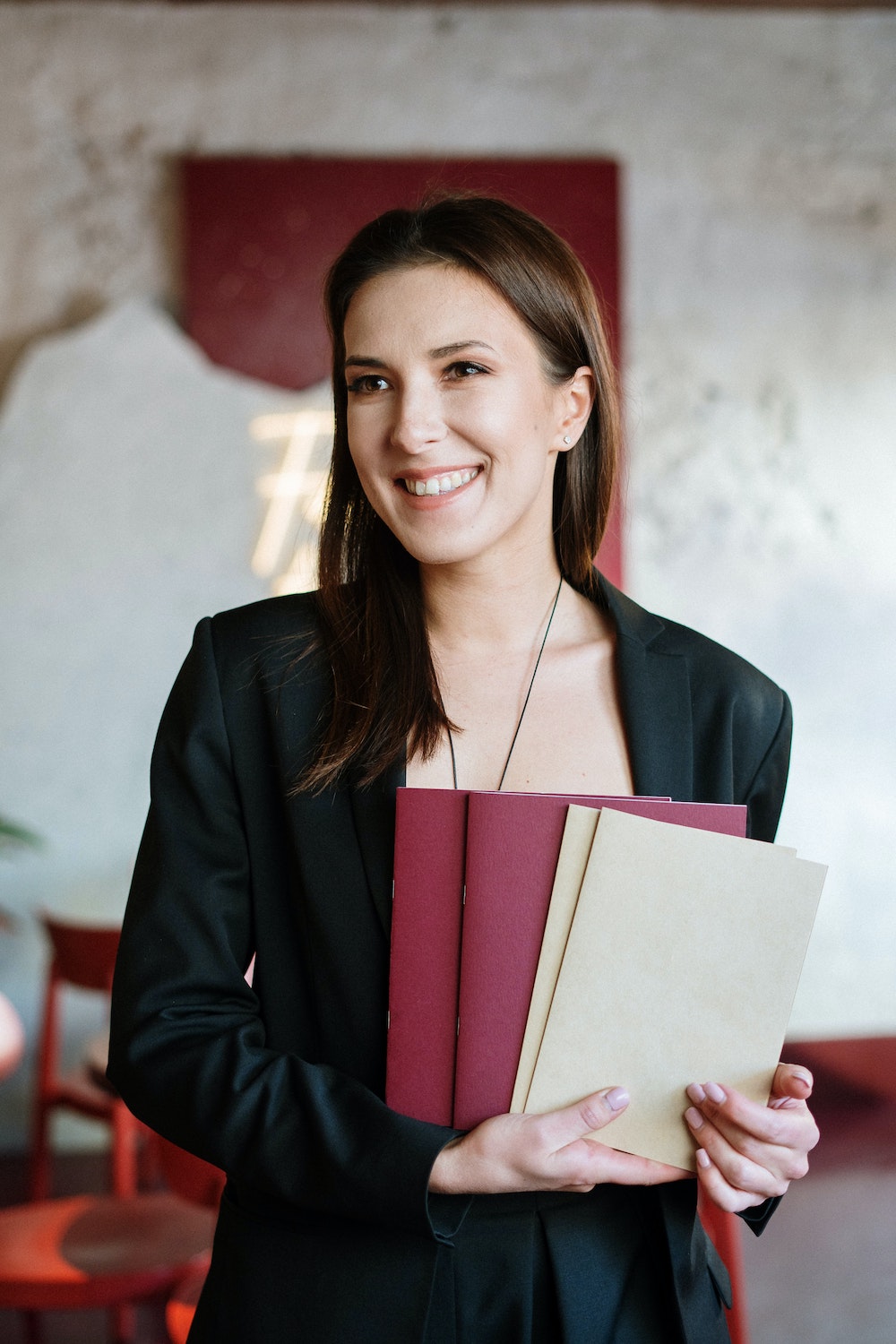 BlackFox has made cash in my store a desirable task to learn. Troubleshooting is made easy, tracking corrections is straight forward, and the system is easy to learn. In fact, since we started using BlackFox we have gone from 2 people in our store capable of doing cash, to 6 people. I can't imagine going back to any other system.
Meagan Keelaghan
General Manager
DunnEnzies Pizza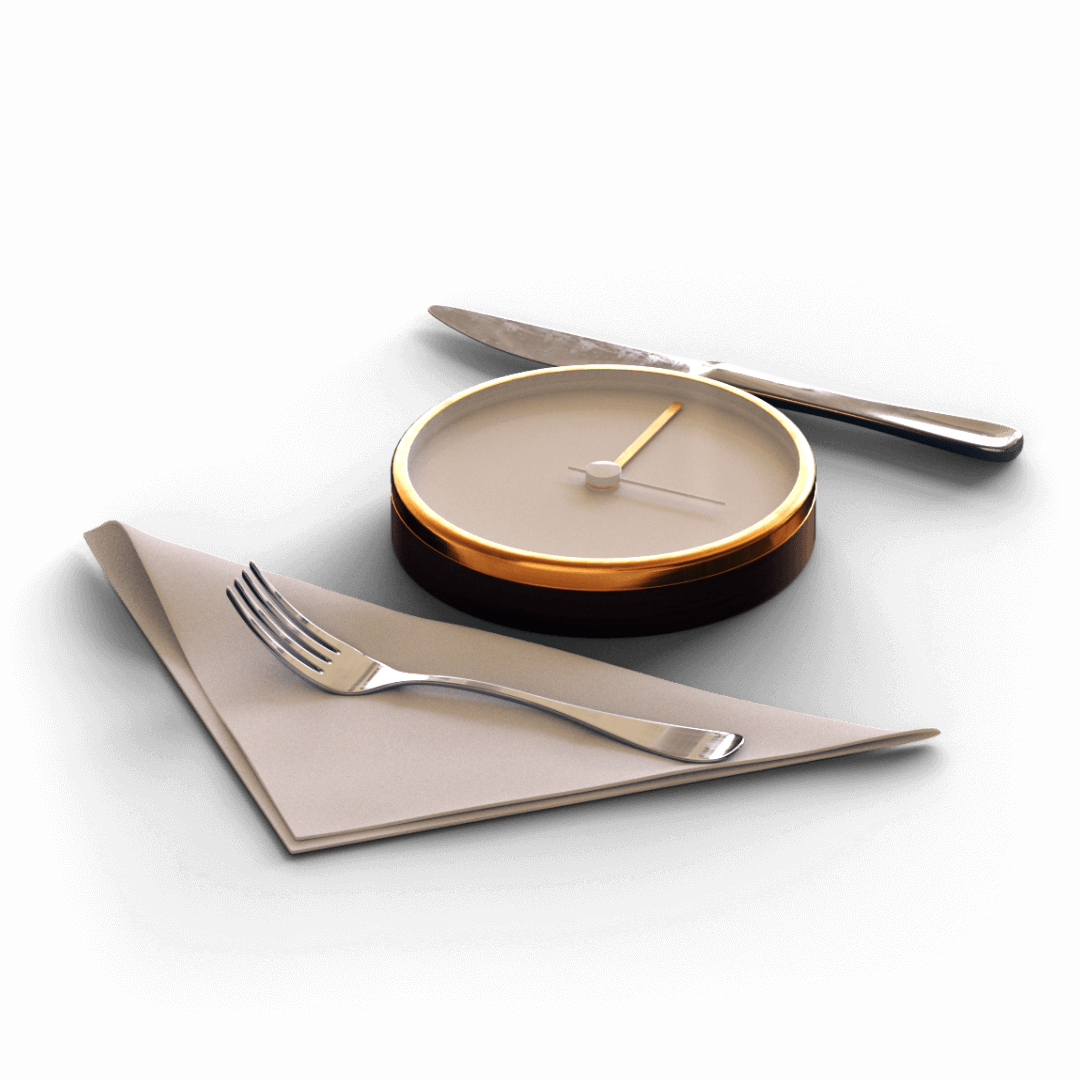 We LOVE BlackFox! BlackFox saves us 30 - 45 minutes a day! That's 3.5 hours a week you could be spending elsewhere in your business. If there are any issues with daily cash, BF is quick to catch them, making the cash process even easier and far less frustrating! Dirk is always quick to respond to questions and always listens to feedback.
Krista Watt
Managing Partner
Original Joe's - Hollick Kenyon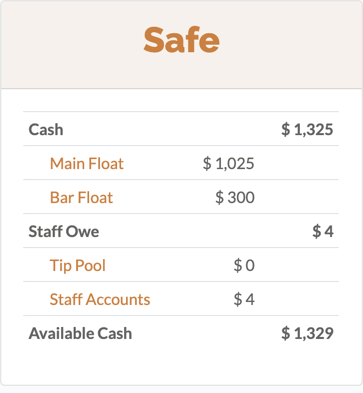 I went and did cash with Stephanie the other day and it was awesome. So easy! What a great product you have developed.
Kari Paget CGA, CPA
Controller
Rowden Group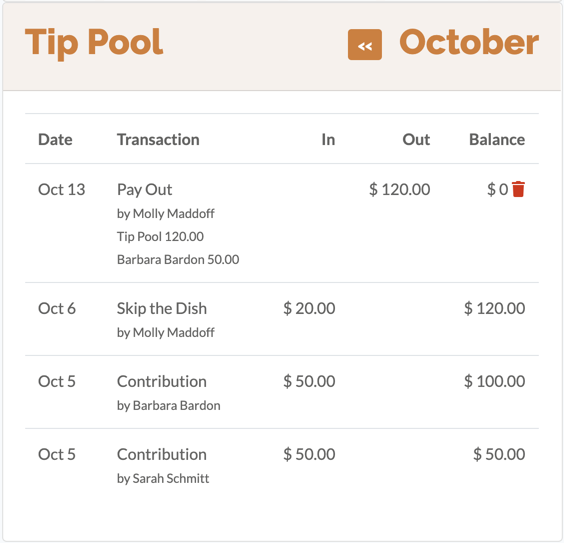 BlackFox has made cashing out for servers and back-office balancing much easier and more efficient. With cash payments becoming a thing of the past, it keeps a balance of everything owed to staff at the end of each shift, and it's all carried forward until we pay-out. FANTASTIC! Support is fast and issues are resolved quickly.
Dale Au
General Manager
Original Joe's - Downtown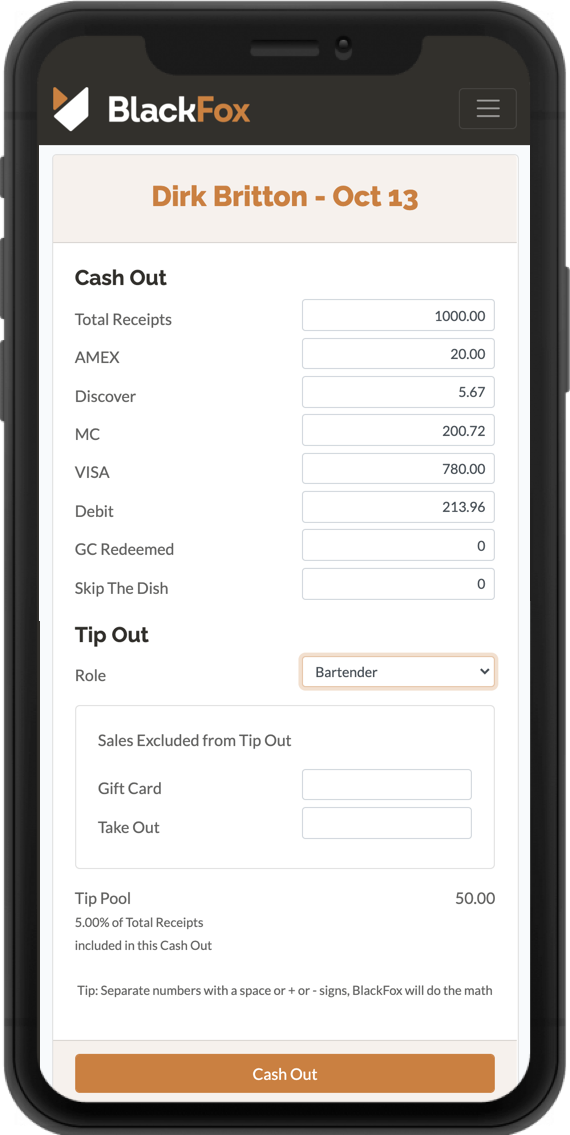 BlackFox takes the tedious work of daily cash and makes it friendly, efficient and organized. I'm beyond grateful to have Dirk and his BlackFox team in my corner.
Jordy Thibert
Managing Partner
Original Joe's - Beaumont